The coastal Canadian city of Vancouver is one of the most popular cities in the world for international students, and for good reason. Approximately 78,000 international students flocked to Vancouver for the 2019-20 academic year seeking a world class education, unbeatable natural beauty, a diverse international community and so much more.
Students from all over the world choose to study in Canada for a wide range of reasons. If you're looking to take your education to Canada, Vancouver will have plenty to offer, and Stenberg College provides an excellent opportunity to study in this amazing city.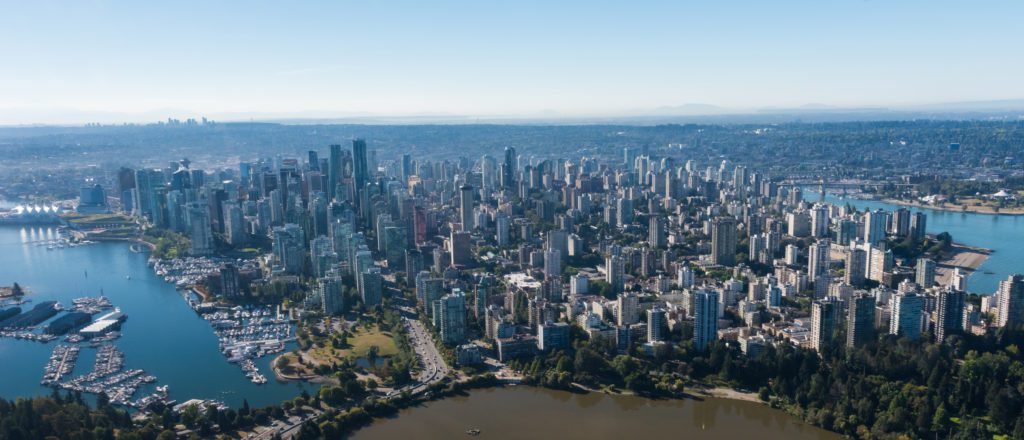 1. Unmatched Natural Beauty
Nestled between the Pacific Ocean and the Rocky Mountains, Vancouver is a nature lover's dream. The city provides easy access to magnificent hiking trails, some of the best skiing and snowboarding in the world, beautiful beaches and lakes, and just about any other outdoor activity imaginable.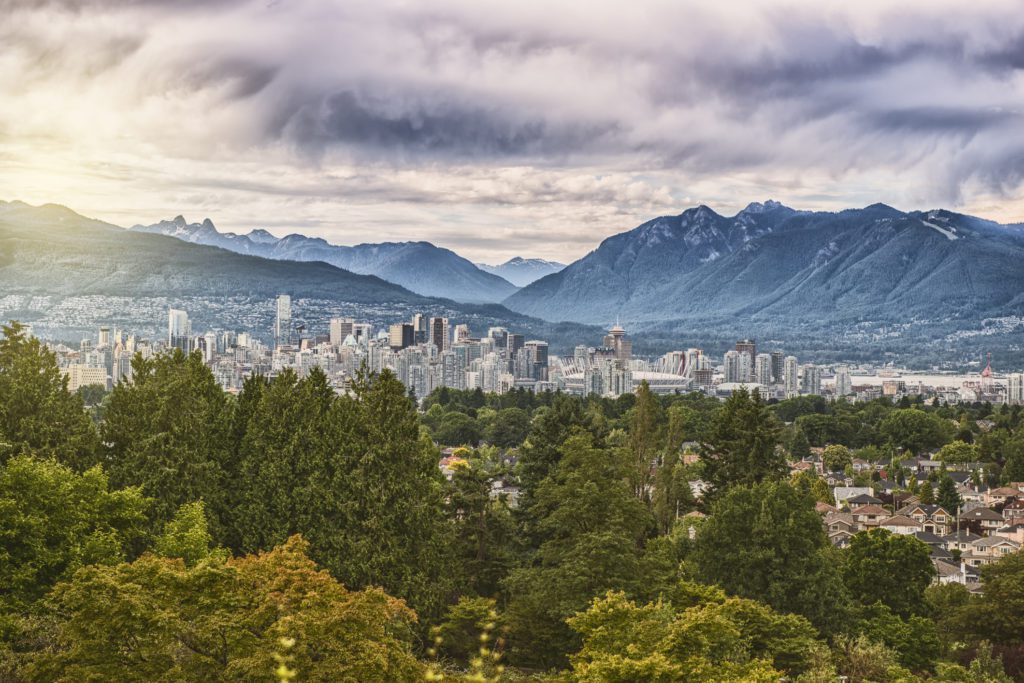 Within the city itself, Vancouver features stunning views of the surrounding North Shore Mountains visible from nearly anywhere in the city, an ideal backdrop for any study session. The world famous Seawall wraps around the city and provides a must-experience walk or bike ride with amazing coastal views.
2. Great Weather
If you're coming from a warmer climate, you don't have to worry about the "typical" Canadian winter in Vancouver. Vancouver has the warmest climate in all of Canada, with winter temperatures rarely falling below zero degrees Celsius. While snow is not uncommon between November and March, Vancouver sees far fewer snowy days than other Canadian cities. Summers are mild as well, with the hottest days ranging from 28 to 32 degrees Celsius.
3. An International Community
Vancouver is a truly international city with a diverse tapestry of cultural communities. Whether you are coming from India, Mexico, the Philippines or nearly anywhere else, you will have the opportunity to connect with people of similar backgrounds who can help you fight off homesickness, and help you ease into your new environment. Additionally, you will be able to meet people from all over the world and expose yourself to countless new cultures.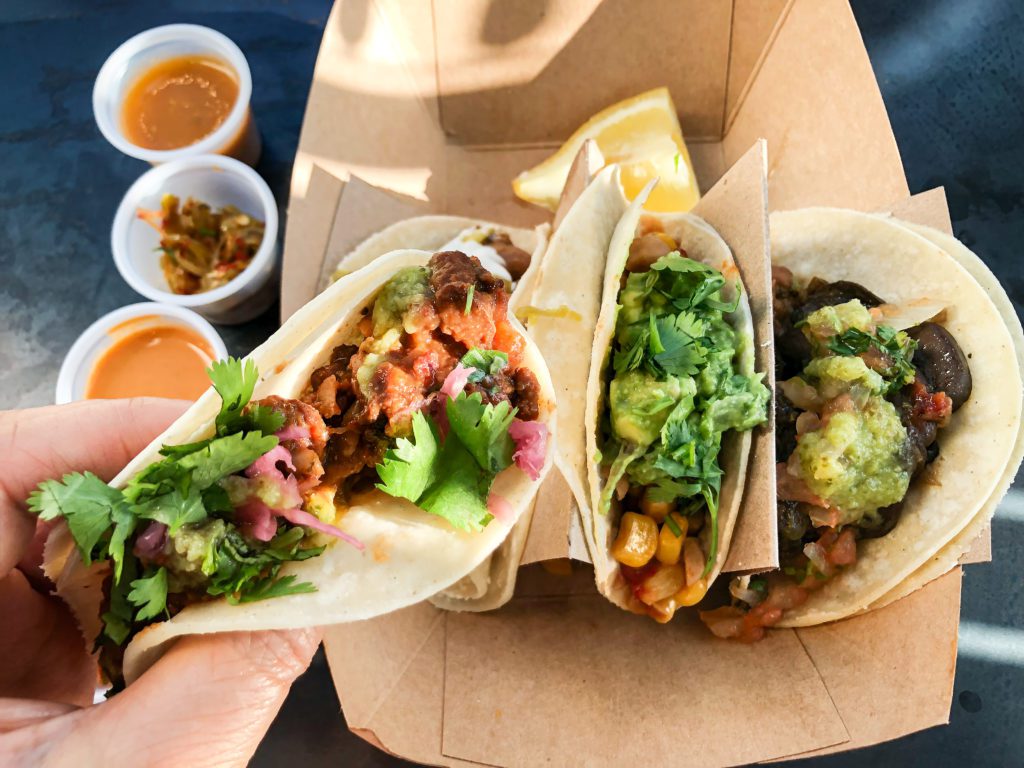 4. Amazing Food
The mishmash of converging cultures has given Vancouver a culinary scene that stands up against any other city in the world. Whatever you are looking for to eat, be it sushi, tacos, samosas, Hong Kong-style BBQ pork, bibimbap or adobo, Vancouver has all of the greatest delicacies from all over the world. You'll likely be able to find that comfort food dish that you've been missing from back home, or try a whole new taste that you've never experienced before.
5. Safe and Secure
Overall, Vancouver is a very safe place to be. It has one of the lowest violent crime rates in the world among major metropolitan cities. Local and federal police in Canada have a strong reputation for maintaining public security and will respond quickly to 911 and non-emergency calls. As with any city, it's important to be careful and aware of your surroundings. As long as you do this, safety is not something that you need to be concerned about in Vancouver.
6. Accessible and Convenient Public Transportation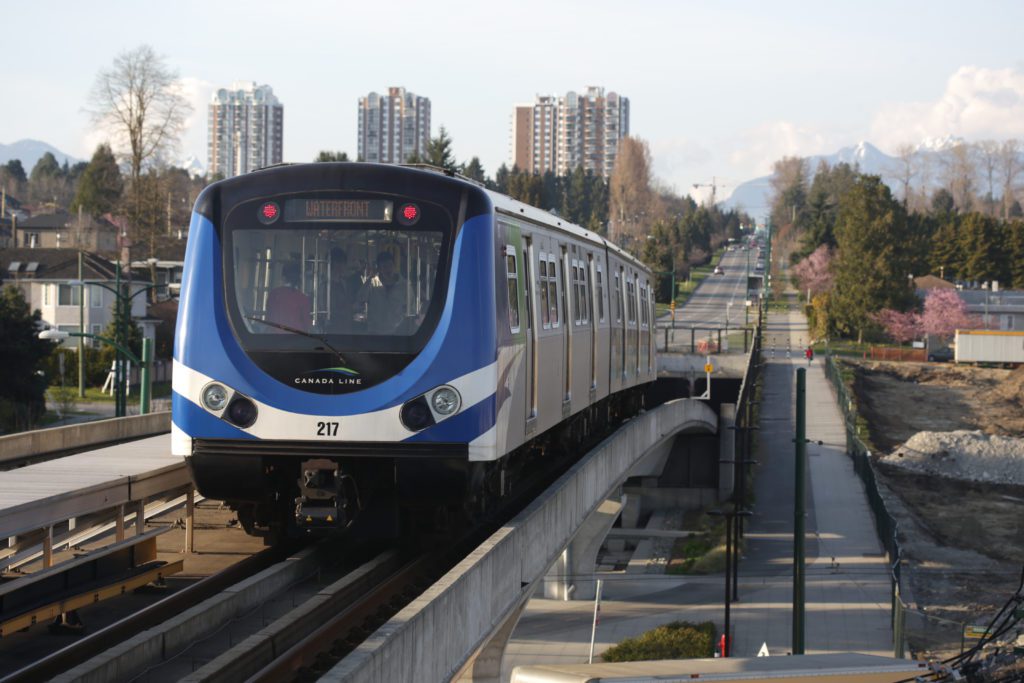 Thanks to one of the best public transit systems in all of North America, getting around the Metro Vancouver Area is fast and easy. The Skytrain rapid transit system connects the various municipalities in the Lower Mainland, and an expansive bus network will reliably get you anywhere in the city. Fares are inexpensive and up-to-date timetables and maps can be found on the Translink website.
7. World Class Educational Standards
A high quality education is one of the most common reasons why students leave their home countries to study, and Canada is renowned for its educational standards. The Canadian federal government and the British Columbia provincial government both impose stringent standards of quality on their post-secondary institutions. This means that Vancouver-based institutions like Stenberg College are guaranteed to provide a high-quality educational experience. Stenberg's programs are highly regarded by industry, and boast high rates of employment for graduates.
Vancouver is a wonderful place to live and learn, and studying with Stenberg College is a great way to get a top-notch education while experiencing everything this city has to offer.
Ready to get started? Find a program that's right for you!
---